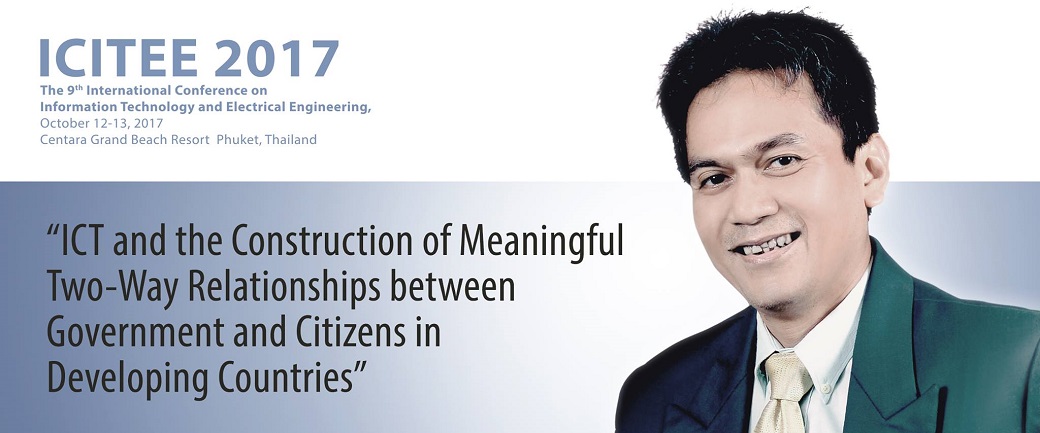 Lukito Edi Nugroho
Universitas Gadjah Mada
Abstract
A common problem in public service delivery in many developing countries is unbalanced relationships between government institutions that provide the services and the citizens who utilize them. In most cases, the delivery of public services exhibit a one-way relationship: government regulations and interventions during a service delivery are made without considering the public's needs or aspirations, which can dynamically change over time (e.g., in transportation or emergency situations). This is contradictory since the basic purpose of the service is to provide as many benefits as possible to the public as the customers.
This talk discusses how technologies (i.e., ICT) can help improve the situation. ICT can be used to construct a two-way relationship between service providers and their consumers. ICT facilitates the submission of consumer inputs or feedback that can be processed by a service provider to adjust their service to changes of consumer needs. The basic mechanism will be explained, as well as some design and implementation approaches. Some scenario examples will also be discussed.
Biography
Dr. Lukito Edi Nugroho is a senior lecturer at the Department of Electrical Engineering and Information Technology, Faculty of Engineering, Gadjah Mada University. He is currently also the Head of the Department. He joined as an academic staff after completing his undergraduate degree at the same Department. He obtained his M.Sc. degree from James Cook University in 1995 and his Ph.D. from Monash University, both in Australia. His research interests include software engineering, distributed and mobile computing, and application of ICT in education.
In his research avenue, Dr. Nugroho has been doing research in incorporating the concept of 'context' to computing. He is particularly interested in how context-based scenarios can be specified in applications so that they can be used for mobile use. Dr. Nugroho is also a team member of policy research on technology implementation of telecommunication services in the scheme of Universal Service Obligation (USO) in rural areas.
In his professional services, Dr. Nugroho is often invited to give consultancy in the adoption of ICT in education (particularly in universities) and government. He has been serving as technical experts in many ICT development activities carried out by universities using the scheme of Directorate General of Higher Education's (DGHE) competitive grants.
Dr. Nugroho is one of the founder of the Chief of Information Officer (CIO) Postgraduate Program in the Department of Electrical Engineering and Information Technology, Gadjah Mada University. Aiming at accelerating e-government implementation, this program has been collaborating with Ministry of Information and Communication in providing education for government officials, especially those who come from local government institutions.